都市田园曲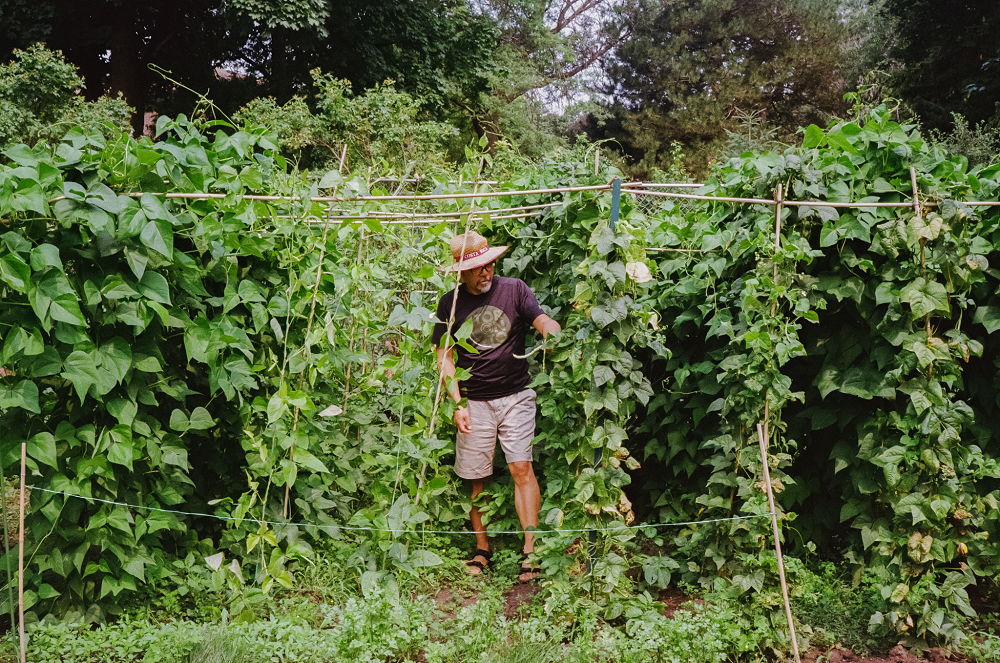 一个偶然的机会看到女儿开通了博客, 很惊喜。更让我惊喜的是她的一篇短文,那是一个月前她对我的一个访问记录。文章虽短,但文风朴素、观察细腻、描写到位,并且非常准确地把握了被采访者(她老爸)的语义,还加入了自己的思考。女儿用英文写成,标题为"Garden Song", 我翻译成《都市田园曲》,原文在此,不好意思没有中文翻译。
Garden Song
I can see my father through the screen door. It's dark inside the house, in the summer when there is the sun, lights are a waste of electricity and money. I can only make out his silhouette sitting in his Ikea chair reading a book by the front windows. This is usually how I find him.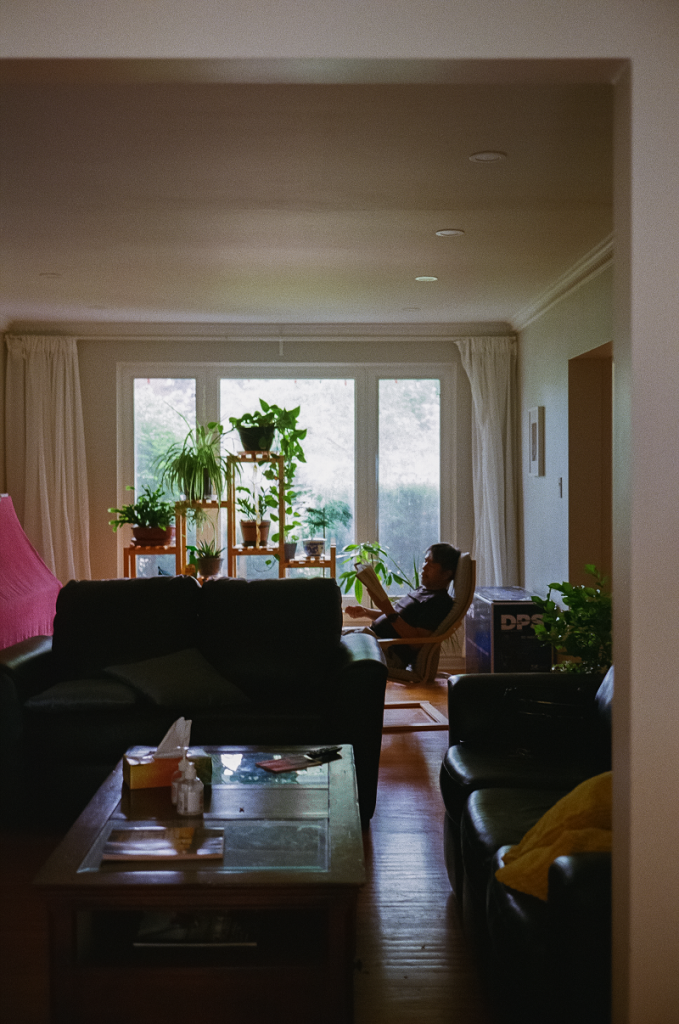 My family has two houses. One is our home and the other one, is a homestay for international students. We called it 26. My father lives at the 26 house, kind of like a live-in superintendent or an RA. He comes home for dinner every day, but mostly he resides in the 26 house. It's also where he has his garden.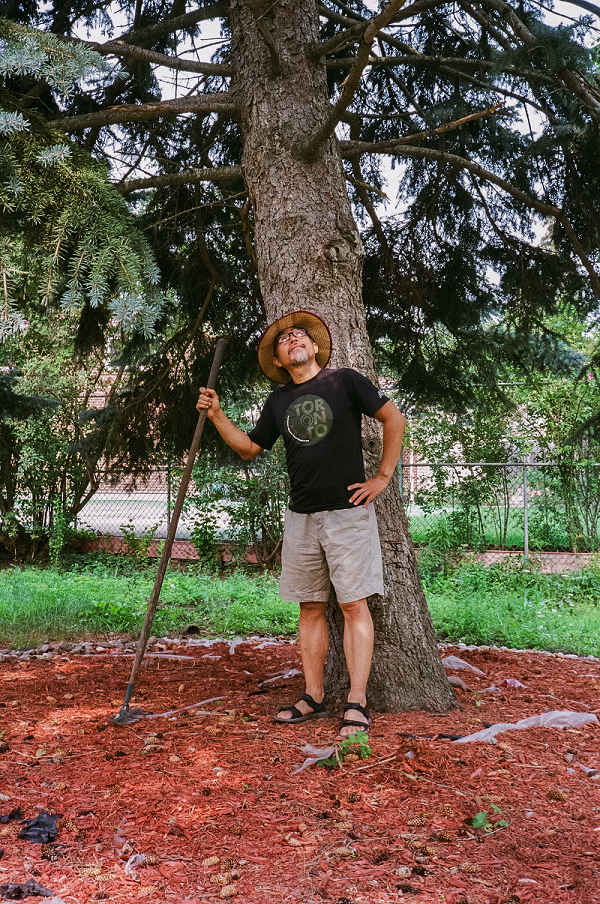 I knock on the screen door to get his attention while my mother wanders through the green bean stalk. He comes and greets us with his usual boyish smile and immediately starts rambling about his most recent harvest of green beans, zucchinis, and peppers. I can tell he's excited about the interview, but I tell him that we should do the photo-shoot first and he asks if he should wear a hat to seem more in character. It's a pork pie straw hat with dark red lining and white letters that says Costa Rica in the front. Simply, it's a dad hat. We take a couple of photos, but the afternoon heat quickly becomes unbearable so we retire to the concrete deck and sip diet Pepsi. My dad washes some fresh tomatoes and we munch on them happily as we sit in the shade.
I hit the record button on my phone and ask the first question. "When did you start gardening?" He thinks about it for a moment, his head tilts and his eyes squint as if he can see the past. He answers, "The first home we had, the semi-detached. Do you remember? It was the first house with a backyard. We tried to grow cucumbers, but they were very bitter. Your mother said it must be because the animals peed on them. It was a small area right? Back then we focused mostly plants, flowers, or trees. Not vegetables." He proceeds to recount the details of every garden we had over the course of a decade, switching back and forth between English and Mandarin.
At one point he goes back into the house to get the bag of sunflower seeds he planted. My mother and I look at each other with a knowing smile. My father comes back and starts explaining the process of sunflowers and when he is done, he laughs and says we are going to be here all afternoon.
The next question is "Why do you love gardening? What does it teach you?" He begins, "I don't know… When I was very young, I was interested in trees and plants, but not animals. I'm not sure why. Plants are easier to deal with than animals, for sure easier to deal with than humans, because they cannot speak. Instead you can give them water or fertilizer and they give you very good feedback." He recounts his childhood and the changing times in China during the 80s when the country was recovering from the Cultural Revolution. I watch his face as he talks and try to picture him on his aunt's farm, all scrawny and mud-stained running around the open fields. What an odd thing it is to remember that your parents have had faces much younger than the ones they wear now.
My father continues "I learned from gardening that like anything else, if you pay more attention and keep consistent, it's not a lot of work, but every day you should do it. If you forget one day to water the plant, oh my goodness, they will get hurt. If you forget several times, they die. That means, if you do something you should do it regularly. If you ignore them, they will ignore you." It's a good advice, but the world is too fast and I am too young to be consistent. Some part me knows that the hurting must come first before the Garden.